Victoria Reese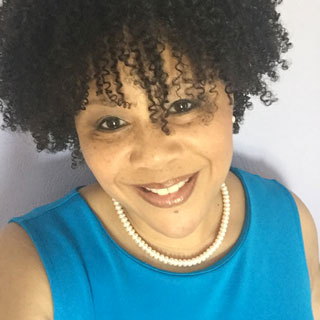 Contact Victoria
Victoria Reese is the founder of CH∆NGEworks Coaching & Consulting, LLC, a company specializing in building human and organizational capacity by equipping, educating, and empowering leaders. CH∆NGEworks was birthed from her realization that in order to impact real community change you have to equip the leader.
As a W.K. Kellogg Community Leadership Network Fellow alumni and native of Battle Creek, the words of William Keith Kellogg, "I will invest my money in people," strongly resonate with her.
With 29 years of mission-driven work encompassing equity, social justice, and expanding economic opportunities for vulnerable populations, Victoria has been at the forefront of many community development issues.
She has developed many programs, obtained a federal charter to operate a credit union, and spent 4+ years focusing her energy on creating strategies to decrease health disparities. She has a niche for moving programs from inception to fruition. She is actively engaged in the community serving on numerous agency boards, committees, coalitions, and grantmaking bodies.
Victoria holds a Master's Degree in Public Administration from Western Michigan University and has two passions: Building capacity within nonprofits and awakening the purpose in women enabling them to walk boldly and authentically in the world. She is a certified professional coach, and has wide-ranging facilitation instruction from Thinking Collaborative and the Interaction Institute for Social Change.
In her personal life she is married to her best friend, Tim and has one child, two step-children, and four grandchildren. In her spare time, she enjoys reading, indoor cycling, and traveling.
Contact Victoria to schedule a complimentary 30-minute strategy session.
Timeaka Reese
Contact Timeaka
"Timeaka's first exposure of coaching was in August of 2014. This exposure was life changing for her! For 3 ½ years she worked as a part time clerk in the business office and yearned to not only find a full time position, but find her passion, purpose and desire in life. She craved a profession that provided both self-satisfaction and self-worth; while helping others gain confidence, clarity and courage in their own lives. In June 2014, she was promoted to a newly created position that afforded her the opportunity to attend a 5-day Coaching for Community Transformation training…it changed her life!
Timeaka decided to pursue the Coaching for Transformation certification program to enhance her coaching skills and knowledge. Through coaching she has developed a passion and desire to help individuals reach their fullest potential, by tapping into their own resources needed to gain deep awareness, creativity and courage from within."
In her professional and personal life Timeaka always enjoyed helping other people. However, oftentimes giving feedback or advice would slow down or stop the progress or implementation of the work. Through coaching she has found ways to help individuals identify their personal needs and values while working through them. During this process she assists with and allows her clients to use their resourcefulness, emotional awareness and connect with their spirituality.
Born and raised in Michigan, Timeaka's combined experience as an Executive Assistant, Assistant Retail Manager, Business Office Clerk, Human Resource Assistant, and certified coach in-training, have given her a unique set of skills and tools to support clients in real-life issues.
Timeaka received her B.A. from Eastern Michigan University and holds a MBA from University of Phoenix. She is an Executive Assistant at Kellogg Community College's, Center for Diversity and Innovation. She is a board member of Woman's Co-Op and sits on the Health Impact Team for United Way of Battle Creek/Kalamazoo Region. Timeaka became a certified professional coach in December 2016.
Contact Timeaka to schedule a complimentary 30-minute strategy session.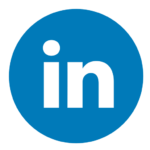 Timothy Reese
Contact Tim
Timothy Reese is a retired 29-year veteran educator. He has worked extensively in urban school districts across Michigan as well as, Indiana delivering proven results. Mr. Reese's other touch points with children include working with students in alternative education settings, sports coaching, leading college preparatory programs, and working in the juvenile justice system.
An alum of Western Michigan University, his educational credentials include a Bachelor's degree in Physical Education and a Master's degree in Education Leadership. He is also a certified community coach through Leadership that Works.
When he is not working to meet the needs of children, he enjoys spending time with his family, exercising, traveling, and listening to smooth jazz.
He is the father of three children and is affectionately known as paw paw to his four grand children.
Tim recently founded R.I.S.E. (reintegration to support and empower), a nonprofit organization with a mission to interrupt violence in communities.
Mr. Reese has a solid skill-set supporting building culture and climate and offers experience in Trauma Informed Schools, Positive Behavioral Interventions and Supports, multi-tiered systems of support, and classroom management.
Contact Tim if you would like to schedule a consultation to see how he can meet your individual or organizational leadership needs.